The Law Offices of Gregory McMillan & Associates
Every case is defensible. Every optimal resolution can be achieved. You do not have to be left in the dark. We have results that can back it up!
Frequent Criminal Defense Cases We Handle
​​We handle most criminal defense cases in Georgia. Check out our most frequent case types we handle on the regular.
Theft Cases
Georgia Code Title 16 - Crimes and Offenses Chapter 8 - Offenses Involving Theft Article 1 - Theft
DUI/DWI
Georgia Code TITLE 40 - MOTOR VEHICLES AND TRAFFIC CHAPTER 6 - UNIFORM RULES OF THE ROAD ARTICLE 15
Fraud
Georgia Code Title 16 - Chapter 9 - FORGERY AND FRAUDULENT PRACTICES Article 4 - FRAUD AND RELATED OFFENSE
Domestic Violence Cases
Georgia Code TITLE 19 - DOMESTIC RELATIONS CHAPTER 13 - FAMILY VIOLENCE ARTICLE 1 - Domestic Violence Cases
Assault and Battery
Georgia Code Title 16 - Crimes and Offenses Chapter 5 - Crimes Against the Person Article 2 - Assault and Battery
Drug Charges
Georgia Code TITLE 16 - CHAPTER 13 - CONTROLLED SUBSTANCES ARTICLE 2 - REG. OF CONTROLLED SUBSTANCES
Recent Client Testimonials
​​See the Testimonials That Our Clients
Have Submitted So Far
I needed an attorney right away to help me get my boyfriend out of jail. I had no idea where to start so I downloaded the app Thumbtack and filled out the questionnaire and a bunch of attorneys contacted me right away, including Gregory McMillan. Obviously I read through millions of reviews because I didn't want just anyone to represent my boyfriend. Gregory McMillan and Associates caught my eye because not only did they have phenomenal reviews, but I read that they specialized in criminal defense.
I spoke to Isaiah Gregory and he was confident that he was able to get him out of jail.
I did not have all of the money to pay the full fee, so he helped me set up a payment plan to pay little by little each month for x amount of months. Isaiah would answer my phone calls and texts almost all of the time and if he didn't he would make sure he would get back to me.
I was really impressed and really happy with the outcome of the case and it really showed how hard he fought for us and how he kept his word throughout the whole case! Even though I had my doubts, he proved to me that he cared about us as his clients and I am thankful that he was my boyfriend's attorney.
I would definitely use his service again and I would definitely recommend him and Gregory McMillan and Associates to anyone who needs a professional and reliable attorney.
Thank you for everything again Isaiah Gregory!
I was in desperate need for a lawyer in such a short notice. Attorney Pierre was assigned to my case. From the start he assured me that I was in good hands. The professionalism and dedication was superb. I encourage anyone who's looking for a attorney who works diligently to make sure your case is favorable for you, look no further than this law firm. I absolutely will use them again if needed. I will like thank the law firm Gregory McMillan & Associates.

​​We handle cases in counties within 30 miles of our main office location. If you are unsure please call us at 404-328-7818
​​Check us out in the news!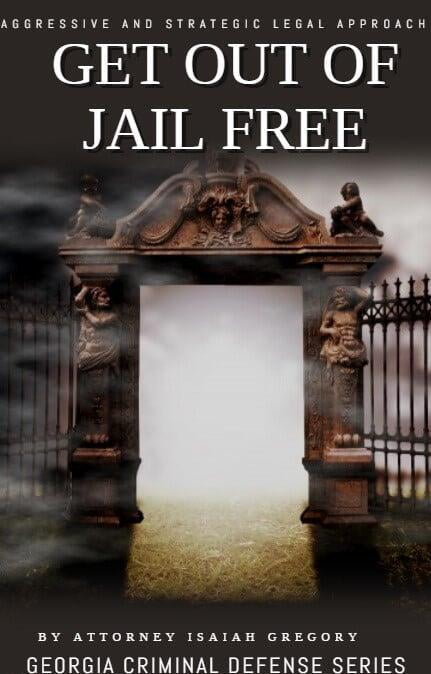 Request Your Free Copy of Get Out of Jail Free
by the attorneys at Gregory McMillan and Associates
​​This book provides a must do and helpful strategy and tips for getting out of jail and winning your Georgia criminal case.

TABLE OF CONTENTS:
1. Introduction
2. Background
3. How to speak and deal with police
4. Process after getting arrested
5. How to get out of jail fast
6. Staying out of jail
7. Sample forms to use in Georgia courts
8. Conclusion
Receive Your Immediate and Free Case Evaluation with Attorney Quote
​​The fastest and most convenient way to submit your case besides calling. Get your case reviewed by an criminal attorney and no one else.
Our Recent Case Results of 2019
​​Recent Case Statistics of 2019
|  CATEGORY |  CASE RESULT |
| --- | --- |
|  FULL DISMISSALS | 45 |
|  NO JAIL TIME (WHEN FACING JAIL TIME) |  92 |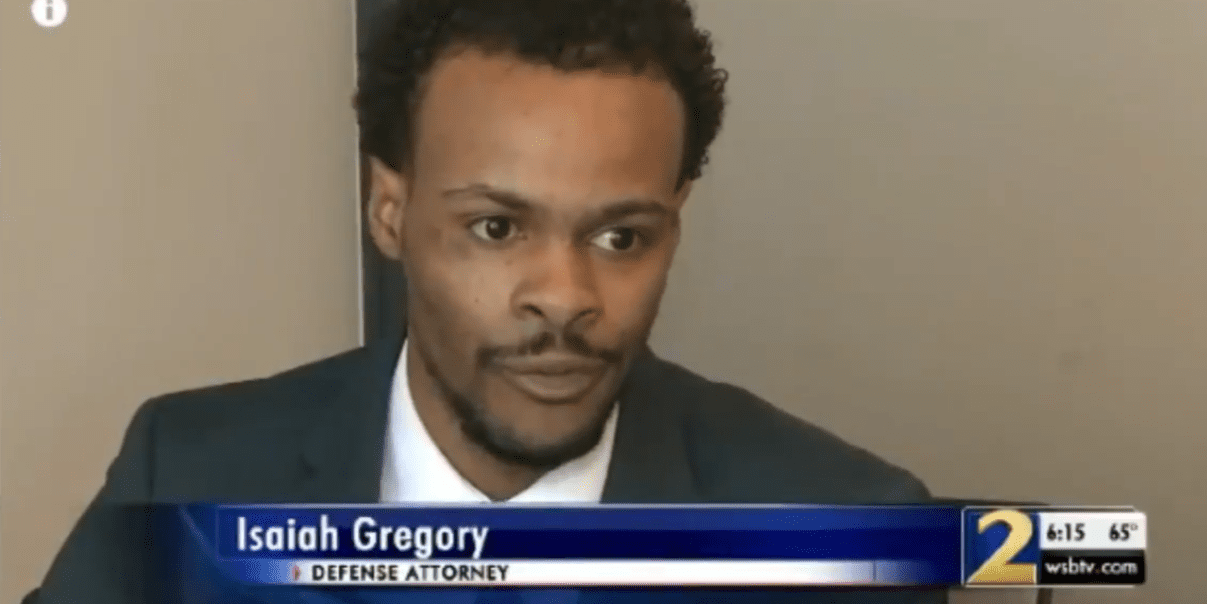 ​​A huge welcome to our firm from one our criminal defense attorneys
The top reason our clients Our aggressive and strategic legal
choose and refer us is case approach is what we do well
because "Our Fight is Your to assist in us achieving optimal case
Fight...Lets Win". Believe results. Every case is defensible!
me we do! Lets do the same Lets talk soon,
for you and your family. Gregory McMillan and Associates
Case Search | Inmate Lookup
​​Search for a defendant, defendant's charges, and case information now with the following resource links.
​​Booking an appointment is fast, easy , and simple. Try booking an appointment today. We will confirm your appointment same business day.
​​Our awards and recognition in the community is what truly sets us apart!